India's First Chain of Speciality Clinics For Orthopaedic Problems
11000
+
Patients Successfully Treated
Spine Alive Program
At Orthocure we work on a complete 360 degree approach to tackle each and every aspect of your spine health.
How Spine Pain can impact your Lifestyle – Cycle of Deconditiong
Our 21st century lifestyle of long sitting hours on desk and reading on smart phones or tablets etc causes strain on the spine and lack of physical work weakens the core muscles surrounding the spine. Muscles by their very nature "strengthen" only if they are used. Hence, less movement of "core" muscles results in their weakness, bad posture, back & neck problems. This further causes stiffness, pain and discomfort. Psychologically, the person having pain tries to play "safe" and "uses" his back and neck even less, resulting in less movement and more weakening of muscles what is known as the "cycle of deconditioning".
This negative vicious circle has to be broken. MedX "machines" resolve this issue by testing your spine function and allowing your back muscle to be strengthened in an effective, controlled and medically supervised way resulting in reduction of pain and improvement in lifestyle.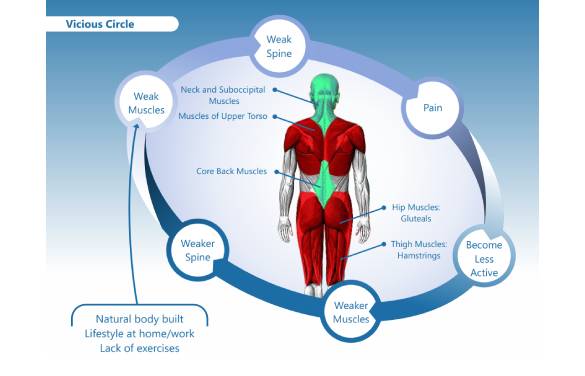 Scientific Approach – The Orthocure Difference
How Does it Work? The Road To Recovery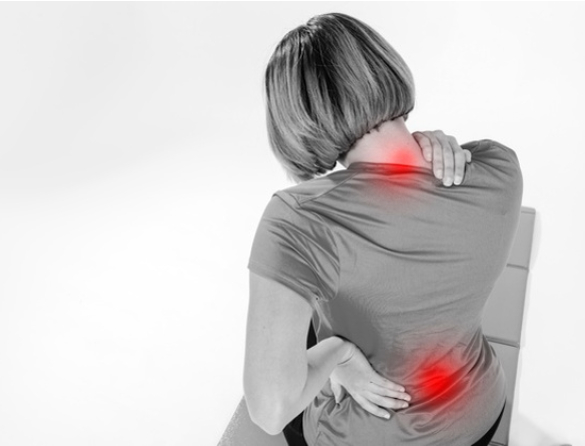 At Orthocure we work on a complete 360 degree approach to tackle each and every aspect of your spine health.
Spine Treatment Protocols
Back Pain, Lower Back Pain, Neck Pain, Sciatica, Disc Bulge, Slip Disc, Radiating Pain, Spondylitis, Cervical Pain, Scoliosis, Spinal Arthritis, Facet Joint Arthropathy, Pelvic Girdle Pain, Piriformis Syndrome, Kyphosis, lordosis, Forward Neck Posture, Muscle Spasm, Strain, Upper Back Pain, Hunch Back, Spinal Stenosis, Ankylosing Spondylitis, Sacroiliac Dysfunction, SI Joint Pain, Coccydynia.
Recommended By Leading Orthopaedician And Spine Surgeons
Practo Ratings
5.0 Ratings
Google Ratings
4.6 Ratings
Patient Diaries
I've had chronic neck since last 4 years. I was introduced to orthocure a few weeks back and I couldn't have been satisfied with the way my treatment has gone.
I went to orthocure clinic recommended by my friend. I was having extreme pain in my lower back and pain was radiating down the leg. Senior physiotherapist attended me with utmost care
I had pain and discomfort in my neck and I was searching on google for a good physiotherapy clinic and got to know about the Orthocure clinics and booked my…
3 locations all over Gurgaon
Your friendly neighborhood Clinic for all bone and muscle conditions
Get in Touch
If you've got questions, send us a message.
Address
SPO 214, Office Block, 2nd Floor,South Point Mall, DLF Phase 5,Golf Course Road,Gurgaon -122002.
Our Email
info@orthocure.co.in
Feel free to contact us
After we get some information from you, we'll set up a time to discuss your issue in further detail.