Orthocure "RunFIT" Program

for Runners
This unique program by Orthocure, A sports physiotherapy & Injury clinic in Gurgaon will help the Runners & Players to get their whole body examined on these globally acclaimed machines. The examination would include the following tests:
Neck Muscle Strength test on Medical Exercise Machines from USA
Lower back Muscle Strength test on Medical Exercise Machines from USA
Computerised Foot - Analysis on Footbalance machine from Finland
Shoulder impingement test
Spinal Alignment Test & Correction - with special techniques from Chiropractics & Osteopathy and our Sports injury clinic in Gurgaon
Movement screening & training
This tests will help all the passionate runners & sports players to analyse their weaknesses & improve their performance on the field by avoiding any kind of injury. You can connect with us for any sports injury and enquire at our clinic in Gurgaon.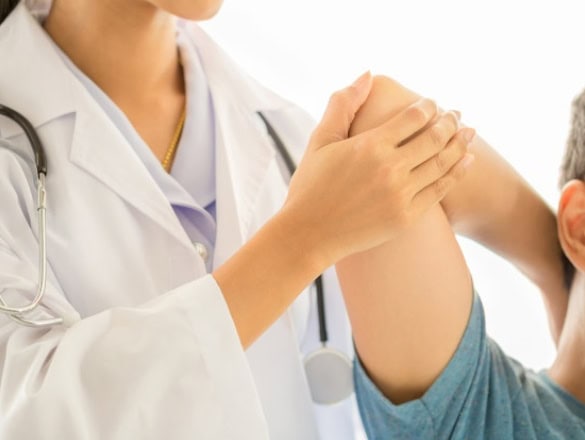 Orthocure "GolfFIT" Program

for Golfers
Assesment and golf specific screening

Lower back Muscle Strength test on Medical Exercise Machines from USA
Detailed Foot Analysis on FootBalance Machine from Finland
Through modified Chiropractics & Osteopathy
Golf specific essential stretching and strengthening along with any additional exercises for a tailor-made program.

On-field warm-up exercises

Dos and Donts for a better swing.
Don't let poor alignment and avoidable repetitive stress injuries spoil your game. You can reach to us for sports physiotherapy, any time.
Special insoles for Golfers & Runners:
Misalignment in the feet and ankles affects overall body alignment forcing knee and hip outward, negatively affecting stability, stance and swing efficiency.Body loading is incorrect causing unnecessary strain when you repeat the same motions over and over again. This can lead to pain, soft tissue damage and premature wear on the knees and hips. Your feet tire faster when walking the course.Foot balance insoles support your feet in proper alignment for better stability, balance and consistency in each round.Proper foot and ankle alignment improves your stance. The feet form a more stable platform for superior course contact. Your body is free to carry out a full swing with better power transfer and increased efficiency. The unnecessary muscle strain, pain and wear on joints due to incorrect loading are reduced.
We provide 360 degree solutions for your condition
Our unique 4 point protocol allows for an all round approach.
We start with the right diagnostics, and then proceed to initial pain relief and structural corrections to treat the condition of the root cause of the ailment.